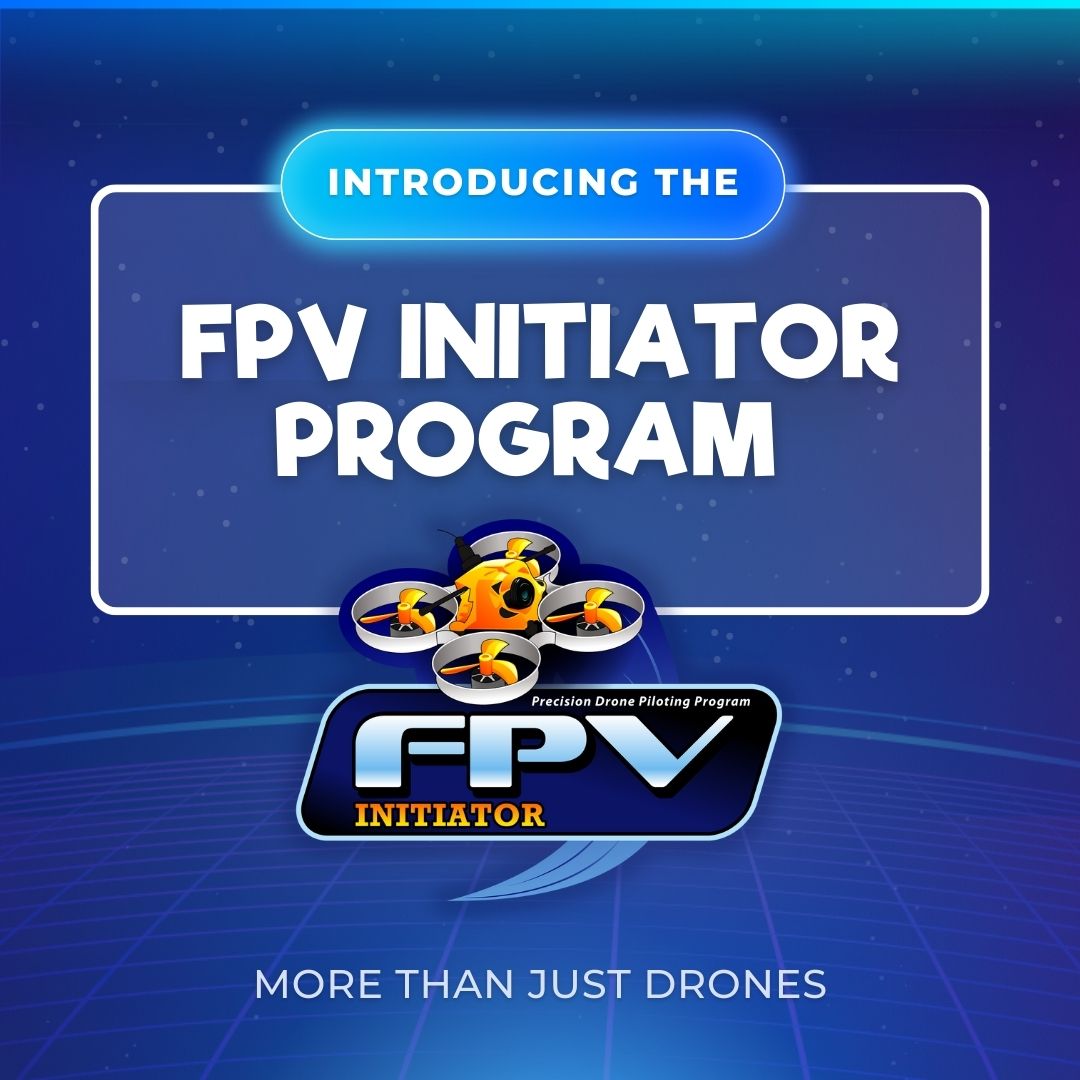 Imagine a world where your students aren't just passively learning, but actively gearing up for the in-demand careers of tomorrow. 
Drone Legends is offering classrooms just that with a transformative new program: FPV Initiator – Precision Drone Piloting Program. Designed to redefine learning and bridge the gap between classroom education and career readiness, this program offers students an unparalleled experience in immersive drone piloting.
What is FPV Initiator?
FPV stands for First Person View, a drone piloting technique that takes immersion to the next level. Through VR goggles, students feel like they're inside the drone, navigating through the air and experiencing the thrill of flight from a first-hand perspective.
FPV Initiator offers a comprehensive 12-lesson curriculum, meticulously designed to introduce both educators and students to the exhilarating world of FPV drones. The course covers everything – from drone safety and flight mechanics to radio control, ensuring a complete learning experience.
Saori Jansen of Fresno Unified School District explains, "The FPV Initiator program is the immersive, STEM-based, real-world skills-building program we have been seeking for our secondary students. We can't wait to introduce our students to the world of precision drone piloting!"
More Than Just Fun: Career Preparation Meets Immersive Learning
One of the standout aspects of FPV Initiator is its alignment with Career Technical Education (CTE) standards. This means while students dive into the thrilling world of drone racing, they're also acquiring skills essential for their futures.
The program doesn't stop at flying drones. Modules delve deep into topics like:
Bridging classroom learning to real-world aeronautical applications

Cultivating essential skills for future tech and aviation careers.

Navigating RC setup and precise configuration
Through this, the program achieves a perfect balance. It combines fun and hands-on learning with real-world applications, readying students for a future where drones are used in a number of careers.
The Significance of Precision Drone Piloting in Modern Education
In an era where technology reigns supreme, precision drone piloting is more than just a recreational activity—it's an invaluable skill. Industries ranging from agriculture and cinematography to search and rescue operations are increasingly relying on drones. 
FPV Initiator ensures that students are not just consumers of technology but pioneers leading the charge.
With the provided materials, students also learn critical soft skills like problem-solving, teamwork, and communication, as they collaborate on flying missions or troubleshoot technical glitches.
In Conclusion
FPV Initiator from Drone Legends is not just another educational tool; it's a revolution. 
By seamlessly blending excitement with education and career preparation, it promises to usher in a new era of learning.
For educators looking to elevate their teaching methods, or students hungry for a futuristic learning experience, FPV Initiator is the key. Experience the future of hands-on, experiential learning where cutting-edge technology meets comprehensive educational development.
Ready to elevate your educational experience? Dive into the world of FPV Initiator and lead the future. Book a demo.