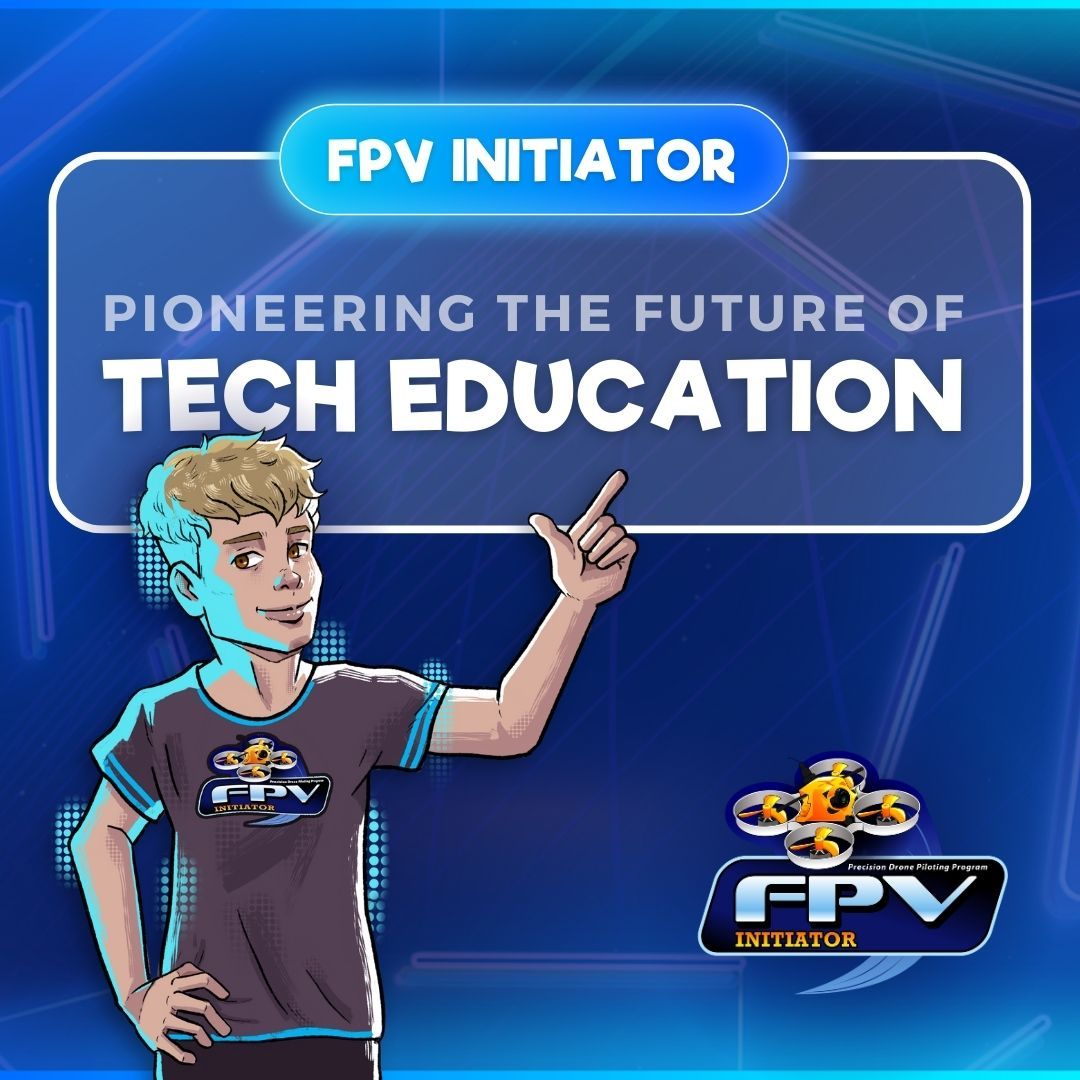 Are you setting your students up for success in a career in tech?
It's more crucial than ever for students to be equipped with the right skills for these futuristic careers. Enter FPV Initiator: a groundbreaking program that aligns seamlessly with Career Technical Education (CTE) to pave the way for students' bright technical futures.
FPV Initiator: Drone Piloting Curriculum 
While the thrill of First Person View (FPV) drone piloting is undeniably the centerpiece of the FPV Initiator program, it's the underpinning technical skills that are the true game-changer. Through the program, students are immersed in a world where technology and education intertwine, laying a foundation for a myriad of technical careers.
CTE Alignment: Building Future-Ready Skills
FPV Initiator's curriculum is meticulously designed, keeping in mind the key tenets of CTE. Students dive deep into:
Drone Safety:

Essential knowledge for managing and monitoring drones.

Flight Mechanics:

An introduction to careers in flying and designing aircraft.

Radio Control Operations:

Dive into the world of remote communication and control.
These modules, among others, ensure that students aren't just having fun; they're developing a skill set that aligns with Career Ready Practices (CRP), Common Career Technical Core (CCTC), and other pivotal CTE standards.
Unveiling Career Pathways: The Sky's Not the Limit
With the training and skills acquired from FPV Initiator, students are well-poised to delve into a variety of tech-centric careers. Here are some of the promising pathways:
Drone Piloting

: From cinematography to agriculture, skilled drone pilots are in high demand.

Robotics

: A foundational understanding of drones can easily segue into roles in robotics design and operations.

Aeronautical Engineering

: Those intrigued by the mechanics of flight might find their passion in designing the next generation of aircraft.

Telecommunication

: With solid radio control knowledge, roles in telecommunication sectors become a viable option.
And this is just the tip of the iceberg. As technology continues to permeate every sector, the opportunities for technically-skilled individuals are boundless.
FPV Initiator is more than just an educational program; it's a launchpad. 
By intertwining fun, hands-on learning with core technical skills, it ensures students are well-equipped for the careers of the future.
For educators aiming to be at the forefront of career technical education and for students yearning to be future-ready, FPV Initiator is the key. Dive deep, soar high, and shape the technical leaders of tomorrow.
Ready to elevate your student's educational experience? Dive into the world of FPV Initiator and lead the future. Book a demo.