Education technology, or edtech, continues to experience change with the advancement of AI, software development, and widespread communication. After the impacts of the global pandemic, technology-driven education has been forced to transform for the better. 
There's a lot on the horizon for edtech and educators in every capacity. Keep your finger on the pulse: here are some of the best edtech solutions for teachers and classrooms in 2022.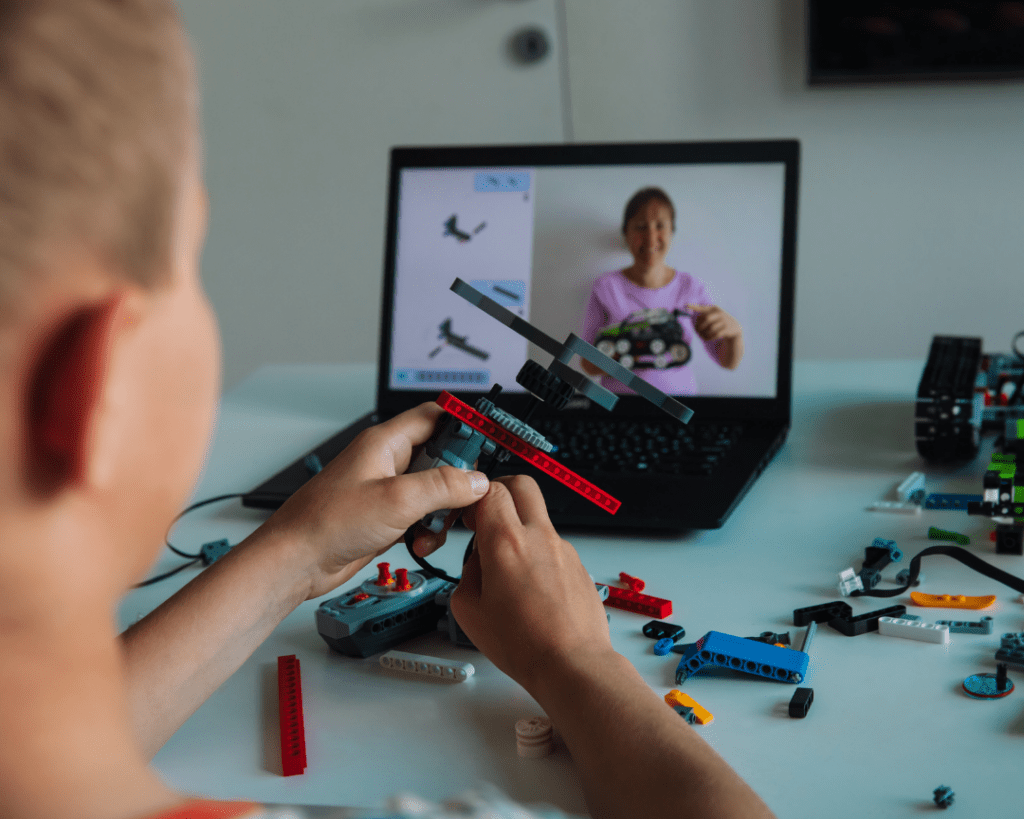 What is Edtech?
Edtech (also called edutech) is the use of technology to make education more efficient, entertaining, and engaging for both teachers and students. Technology and teaching go hand in hand in the digital era, and there's no slowing down. From early childhood education apps to childcare management software to video conferencing, edtech has become a necessary part of society in learning spaces worldwide.
Types of Edtech Companies
There are several types of edtech companies, all of which provide educational programs with new abilities to make learning fun and more available to students. Here are some of the most popular types of educational technology companies today.
Immersive Learning
Augmented reality (AR), machine learning (ML), and virtual reality (VR) immerse students in learning situations they may have never had access to before. Virtual reality in an educational environment presents classrooms with problem-solving practices and a whole new level of collaboration.
Examples of immersive learning edtech companies: 
Learning Management Systems
A learning management system, or LMS, equips teachers and schools with the data they need to analyze, organize, and improve learning outcomes school-wide. Features include tracking student attendance and progress. cloud storage of curriculum, and administrative support.
Examples of learning management systems: 
Coding and Computer Technology
School isn't the same as in past generations. Now, coding and computer programming are in such high demand that they're offered as basic courses in many schools. Coding and computing edtech platforms teach kids the basic concepts of coding through games, puzzles, and programming study. 
Examples of coding edtech companies: 
Language Learning 
Everyone with a smartphone knows about language learning edtech: learn to speak a foreign language through an app! Teachers can use language learning programs to encourage students to practice at home in fun and engaging ways. 
Examples of language learning edtech companies: 
Early Childhood Education Technology 
The use of edtech in early childhood education (ECE) has helped childcare providers improve teaching both in-person and remotely. From lesson gamification to daycare management, ECE tech aids young children in their formative schooling. It also helps teachers get more organized.
Examples of edtech companies for early childhood learning: 
STEM Software and Apps
Science, technology, engineering, and mathematics are being introduced earlier to students in education today. STEM experts are creating hands-on lessons for young children to grasp basic concepts. Fun programs also support kids' curiosity in future understanding of STEM. There's a huge push for STEM education companies today, and there's a growing number of curriculum programs to help teachers and kids learn.
Examples of STEM edtech companies: 
Social-Emotional Learning 
Social skills and emotional intelligence are being given more attention today when it comes to education. How can edtech help the social-emotional learning (SEL) process? 
Tech can help kids build their self-awareness, social interests, decision-making, and communication skills with scenario games and personalized learning platforms. It can also connect students in meaningful ways when a physical gathering isn't possible. 
Examples of SEL edtech companies: 
Online Learning Platforms
Online courses and hybrid learning are the new normal. Since 2020, nearly every education program has had to turn to an online learning platform to keep every grade from preschool to college students on track. The edtech industry surged and saw what challenges virtual learning poses to education. Remote learning is only going to become more widely available in the future. 
Examples of virtual classroom edtech: 

Top Edtech Companies Today
Across all categories, notable companies and edtech startups are revolutionizing the learning experience. What are some of the best edtech companies for teachers this year? Browse the list below to learn which one could benefit your classroom most!
Experiments With Google
Google has been encouraging coders (and future coders) to submit experiments to their open-source "Chrome Experiments" database since 2009. Experiments With Google now showcases these experimental developments in arts, science, and culture– for free. 
Google even encourages kids and families to explore the world of coding and machine learning together through this edtech platform. View the collection of Chrome, AI, AR, and Android experiments in your classroom or at home.
Osmo
Osmo is a tangible "learning through play" technology that inspires kids to code, draw, read, and more. It combines hands-on learning with digital tablet interaction. Featured in Business Insider and other publications, parents and teachers love its fun, curriculum-style student engagement. It's ideal for pre-K to third-grade kids. 
EVERFI K-12
It's never too early to start teaching soft skills such as healthy habits, social-emotional learning, mental health awareness, and financial literacy. EVERFI K-12 offers online courses to help K-12 students begin thinking about these important topics and more. 
Innovated by its parent company that provides workplace training and impactful community education (EVERFI), the elementary and high school program empowers educators to set up kids for success in the real world. 
Skew the Script
How many times have you heard the complaint, "when will we ever use this type of math in real life?" Skew the Script was developed to make learning math fun, interesting, and relevant. Created by a team of teachers who wanted to see kids enjoy math more, the edtech site pairs math equations with meaningful life scenarios. Students need math, but they also need to learn math reasoning skills, which Skew the Script does wonderfully. 
Flipgrid
Another worthwhile social learning app that teachers can utilize in the classroom: Flipgrid. This video discussion app brings a welcoming online learning environment to kids wherever they learn. Students practice conducting social group introductions, expressing their opinions, and engaging in thoughtful discussion. Teachers can create prompts and questionnaires that students respond to with personal video recordings. 
Minecraft Education Edition
Minecraft meets a Nobel Peace Center-approved curriculum. The name says it all: Minecraft Education Edition captivates learners to discover, imagine, build, and play with learning frameworks in mind. Its edtech features also provide educators with resources to learn how to code, broaden their leadership skills, and use Minecraft for classroom application. 
Storybird
Storybird is a community of writers around the world, but it also enables educators to transform students' lives with creative writing and reading lessons. Learners can use Storybird to browse topics that interest them, then express written responses about their feelings and ideas. It's versatile for all learning levels, which gives students a chance to experience the positive impact writing can have across generations. 
Edpuzzle
Visual learning is ideal for more than 50% of students today. Videos tend to capture the attention of a classroom more than textbooks, so Edpuzzle uses this fact to modern teachers' and learners' advantage. 
With Edpuzzle, educators can create custom video lessons that track how well students are paying attention to the curriculum. It also checks student comprehension with the addition of Q&A pop-ups and critical thinking prompts throughout the video. 
Tynker
Tynker brings story-based learning to millions of kids who want to learn gamified block-based coding. As one of the world's leading K- 12 creative programming platforms, learners as young as five and as old as eighteen can get busy using an essential, real-world skill– and have fun while doing it.
This edtech company also sells STEAM curriculum plans to schools, teachers, and parents. Extra resources include eBooks, Minecraft guides, apps, and free video lessons. 
Prodigy
Few education companies have mastered the art of making math and language skills fun through adventure games. Prodigy is loved by teachers and parents across the world as it unlocks practices that keep kids engaged. Plus, it opens kids' minds to imagine new possibilities. 
What makes the Prodigy game stand out is its evidence-based curriculum tools that help learners align with math and English standards. It claims that through research, students report a 2x increase in their enjoyment of math when using the app after several months. Game accounts are free to set up and less than $10 per month for math "Level Up" memberships. 
Kahoot!
Kahoot! is an online game and education platform that makes it easy to not only play but create educational fun. Part of the "edutainment" model is to utilize screen time beneficially. Kahoot! Kids is an early childhood education game where kids can explore their curiosity by themselves or with their families and teachers. Students can play along or make their own trivia questions to challenge their peers. 
Seesaw
One breakthrough app in the edtech industry brings teachers, kids, and parents together with one elementary-focused learning app. Seesaw combines research-backed curriculum, learning assessment software, parent communication portals, and student engagement modals to support everyone from the child to the school board. It's available to Kindergarten through 5th grade programs. 
DreamBox
DreamBox is a K-8 learning platform that uses artificial intelligence to deliver adaptive math lessons to each student. Instead of using a single math lesson plan for each grade level, DreamBox gives assessment insights to parents and teachers about an individual child's math proficiency. Then, it customizes its lessons accordingly.
DreamBox features for educators include at-a-glance learning data, professional development guidance, personalized lesson planning, and fun math tools for the classroom. This is an interactive math toolkit that stays on track with learning standards and curriculum. 
Scratch
The MIT Media Lab created Scratch, a playful, drag-and-drop coding experience for kids. It allows students to use art, storytelling, and coding concepts to create and share entertaining animations. Scratch is also an online community for young coding creatives. Anyone around the world can share and comment on other kids' stories and games. 
One student said of Scratch: "It really encourages us to see ourselves as makers of things… and not just consumers."
Floop
Floop does two things: 1) it allows anyone taking an online course to upload their papers from anywhere, and 2) it makes it easy for teachers to comment, grade, and express feedback. Also from anywhere. 
Plenty of teachers could get on board with an edtech company that makes their job easier. Hybrid or online education isn't as simple as it seems. For students, online homework assignments now become less intimidating with Floop: they know they can send photos or videos instead of converting every document into a digital file. 
Literati 
"We read, therefore we are." Wait… An inspiring book club shared by celebrities, educators, and children? Literati– a book membership praised by Oprah, Forbes, and Time Magazine– generates individualized book recommendations for readers based on who their favorite authors and role models are.
Adults and kids can receive personalized book deliveries in the mail containing stories they actually want to read. For younger students, reading material is planned out to help them progress their reading proficiency over time. The best part is you only pay for the books you want to keep. 
Nearpod
Nearpod knocks distracting Zoom classes out of the park. Its interactive, gamified online course system lets teachers customize and have fun with their lesson plans. Whether it's a math equation or a creative idea, teachers can prompt learners to respond to questions with virtual drawings, drag and drop multiple choice quizzes, and more. 
Nearpod also comes stacked with teaching-ready courses to choose from. Teachers can select what pace their students learn from, such as live participation mode or student pace mode. It can also be used in the classroom, encouraging students to focus on live lessons rather than individual devices. 
Teachers Pay Teachers
Part teacher marketplace and part social community for educators, Teachers Pay Teachers is a leading edtech toolkit around the world. TpT was founded on the realization that educators teach best when they collaborate and learn diverse instruction models from other educators. 
Think of Teachers Paying Teachers as an online hub for course unit materials, curriculum plans, assessments, and digital learning resources for teachers everywhere. Millions of educators turn to TpT throughout the year for fresh ideas and professional support. 
Instructure
Instructure focuses on the power of instruction and structure in the classroom, but digitally. Its mission is to make in-person and online classes the best, highest quality learning environments they can be. From learning management to classroom analytics, Instructure offers teacher solutions that target K-12 through higher education learners. It's also the parent edtech company of Canvas, a popular LMS, and Mastery Connect, a software that manages learning assessments. 
Knewton
Is there a benefit of personalized learning and testing? Knewton is out to prove there is. Instead of uniform tests, Knewton analyzes student answers to questions and recommends tasks to improve their "mastery level". 
Teachers take interest in Knewton, especially at higher education institutions. The adaptive education tech promotes ongoing learning and responsive thinking for students across many fields of study.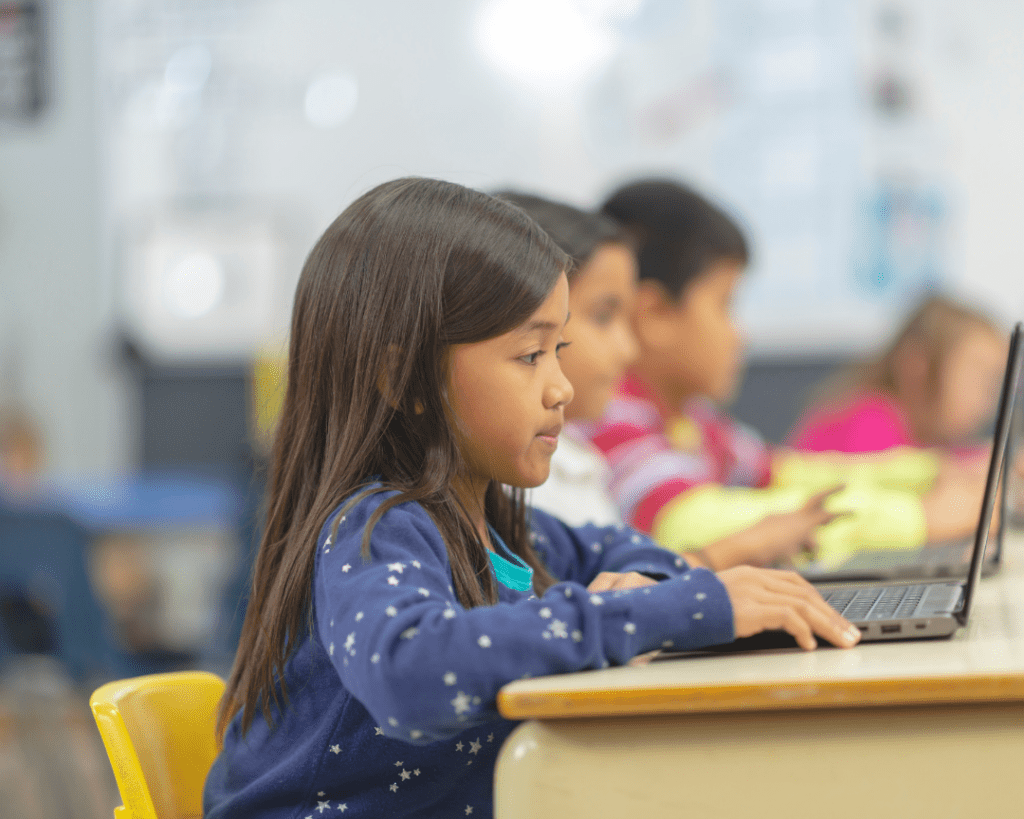 How Can Teachers Use Edtech to Boost Learning?
The edtech market is estimated to grow to $605 billion by 2027. Education technology and educational content across the internet must adapt to big world changes for students, educators, schools, and society to thrive. 
From increased student engagement in the classroom to online courses and online games, the edtech realm is sure to make learning accessible like never before. With the help of top edtech companies such as these, educators can support learners in meeting educational standards and learning in ways that matter long-term.